ABOUT THE ARTIST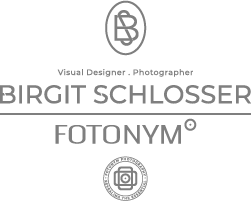 In ihrer fotografischen Arbeit legt sie den Fokus hauptsächlich auf Architektur und Landschaften. Ihr künstlerischer Ansatz ist charakterisiert durch eine klare, minimalistische Bildsprache. Im Bereich der Architekturfotografie konzentriert sie sich sowohl auf klassische als auch auf konzeptionelle und abstrakte Themen und Motive. Dabei wecken vor allem moderne, monumentale Architektur und deren Vielfalt an geometrischer Formen und außergewöhnlichem Design ihr Interesse. Als Landschaftsfotografin sucht sie gerne die Weite, die Stille, das Erhabene - und manchmal auch einen Hauch von Surrealismus.

Birgit Schlosser ist eine semiprofessionelle Architektur- und Landschaftsfotografin. Nach ihrem Studium der Sozialpädagogik und Musikwissenschaft, erwarb sie auch einen Abschluss als Grafikdesigner per Fernstudium. Aktuell arbeitet sie als Creative und Visual Designer für eine Firmengruppe. Während der Ausbildung zur Grafikdesignerin begann auch ihre fotografische Aktivität.
---
In her photographic work she focuses mainly on architecture and landscapes. Her artistic approach is characterized by a clean, minimalist visual language. In the field of architecture photography she concentrates on classical as well as conceptual and abstract topics. She is particularly interested in modern, monumental architecture and its variety of geometric forms and extraordinary design. As landscape photographer she's looking for vastness, stillness, the sublime - and sometimes also a touch of surrealism.

Birgit Schlosser is a semi-professional photographer and graphic designer. After she graduated as social worker and musicologist, she also got a degree by correspondence course as graphic designer and is working as Creative and Visual Designer for a company group now. During their course, she also started her photographic activities.